Kmart has two great sales going on this week that you will want to hear about!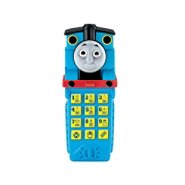 I know when my kids were babies they loved Fisher-Price toys! If you're shopping for a young child this year you will want to pay attention to this sale. You could buy a Thomas & Friends Thomas Phone for $14.99 as your regular priced item. Then you could get a Fisher-Price See 'n Say for half off their price of $14.89 (which is $7.45).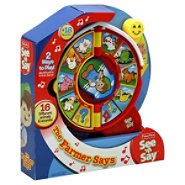 So for $22.44 you could get both of those toys for a young child on your list. If you take the average it's $11.22 an item. At these prices if you have a young one on your list you could stock up for birthdays too! I know that I try to keep at least one birthday present around the house in case we have a last-minute invite for a party. Of course, I'd recommend you doing this with a present for your kid's current age group as a just in case. I must admit that it has come in handy many times!
Fisher Price has products for sale in the following categories:
Character
Newborn Infant Toddler
Newborn Soother
Power Wheels
Preschool Boys
Preschool Girls
The second deal this week that you will want to know about is that Joe Boxer sleepwear is on sale!
Save 40% on Joe Boxer Baby and Kids sleepwear and robes and Women's sleepwear and thermals!
Do you buy yourself or your kids pajamas each year for the holidays? I know many families that do this as a tradition and this week you can save 40% off on Joe Boxer sleepwear for the family!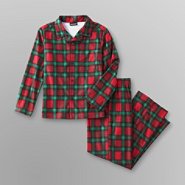 These boys pajamas are marked down from $16.99 to $10.19. You will want to look around because it's not just Holiday pajamas, it's all Joe Boxer pajamas that's on sale! Who doesn't love new pajamas? I know that with the temperature getting colder you may need to get some nice and warm pajamas to enjoy the holidays in! When early morning Christmas photos are taken, don't you want to be wearing some nice looking pajamas in the pictures? I know that pictures get posted on facebook and I don't want to be wearing my normal well-worn PJs for the world to see. You can be photo ready and save 40% off to boot!
Don't forget to swing by kmart and enjoy these two great deals while shopping this week!
Disclosure: This is a sponsored post with http://brandfluential.com, I am a Sears blogger, though all opinions are my own.
This post may contain affiliate links. When you use them, you help support our site at no cost to you. See our disclosure policy for more info. Thanks!