If I say Gangnam Style do you want to dance? No?
OK, stop what you're doing and watch this video. I'll wait.
*If you're scared to click it, don't be – it's a South Korean k-pop music video by a guy called Psy. No bad words (that I know, it's mostly in Korean) and nothing bad.
Did you watch it? Did you love it? I have so many reactions to this.
My friend, Hayley, sent this to me and she currently lives in South Korea. She says that Gangnam is a very posh area of town – think like Beverly Hills, CA. People driving fancy cars, expensive stores, etc.
So his song is Gangnam Style. I loved the strange horse jockey dance. My very favorite part was the very end when there's a dance-off and Psy (the main guy in the suit) starts dancing sideways. I just had to watch it about 10 times. What's your favorite part? She likes the elevator dance the most, hahahaha! She said that she's been walking down the street and people start doing the dance.
This morning I totally woke my kids up doing the dance in their room – don't judge me. They were like what are you doing so I turned it on and we all danced, good way to wake up!
*Edit: Apparently this has been going viral and I was unaware. There's a story about Psy over at abcnews. Day late, right? Typical. He's been around the music scene since 2001. You go Psy!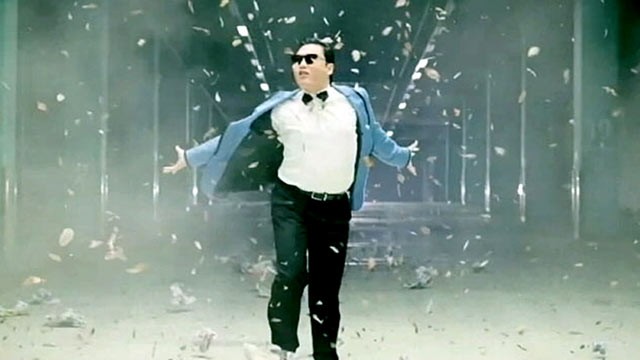 This post may contain affiliate links. When you use them, you help support our site at no cost to you. See our disclosure policy for more info. Thanks!