Yesterday, my brother noted that my mom now likes Hidden Treasure candles in addition to Diamond Candles and asked if she just loves finding things in her candles – she said yes. I then suggested we start hiding her keys, license, etc. in candles. That got me to thinking about the draw of this new fad and I think it's not as new as we imagine.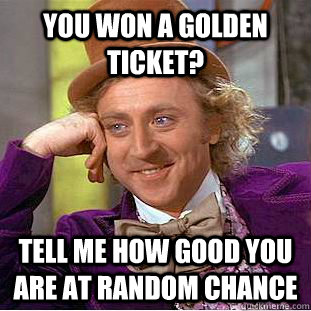 I started thinking about other products with things hidden inside. I think it all started out innocent enough – cracker jacks and cereal boxes all seemed to have goodies inside. There's a movie about a golden ticket and last year Willy Wonka hid golden tickets inside their bars again. Of course I totally bought a few wonka bars which lead me to the realization that I am a sweepstakes junkie. That or I just love a good treasure hunt.
I love winning stuff or the chance to win stuff; I think everyone does!  Just think about happy meals, care packages, and game shows; they all have the element of something unknown and a welcome surprise. Back to the candles, even if I'm just getting costume jewelry I know there's a chance it will be real and that just makes it fun. I started this blog because I was finding great coupon deals and winning stuff online. I was like, come on people here's how you do it and sent this to my friends. I may have then been bitten by the blogging bug and the rest is history.
I'm not sure if it's good or bad, but I'm passing the "winning" trait on to my children. I have won a lot of stuff over the years, but my kids now expect me to win. "Oh mom, they're giving away an iPad – you should enter to win, I want one!" is something I have heard on more than one occasion. I got confirmation a few weeks ago from my son that he also has inherited it, as he brought me a LEGO magazine and said, "Hey, I want to win this wii game – can you help me enter?" So being the mom that I am, I went to the post office and got some postage paid postcards and we wrote out about 10-15 entries. After we mailed them out he said, "when can I expect my game?" like he already was a winner waiting on his prize. I told him that I enter to win a whole bunch, but I only win sometimes. He was shocked! I guess when you tell people, "Look what I won!" they get excited (or jealous); but I never say "Look what I didn't win!" because that would be boring and annoying.
Being that the kids and I love free samples, great deals, or a small win, it may be hard for the kids to see the small freebies as anything less than winning big. I don't think it's a problem, but I do want them to understand a little about odds. I enter things that I don't have to pay to win. I can't say that I haven't bought a lottery ticket (even though Dave Ramsey calls that a stupid tax), but I will say that I do it with the expectation to lose. I want them to learn more about having fun and trying their best, but not gambling. I totally will call a 1-800 # on the bottom of my receipt to try to win a weekly prize because you never know!
It's exciting to get a necklace or a new ring out of a candle. It's fun to get a free sample in the mail, it's amazing to see my name listed anywhere as a winner! I just hope to teach the kids and impart the wisdom here that entering for free is one thing, but wasting your money for "chances" to win should be done at your own risk. Only spend money that you have budgeted to lose and don't get taken by scams.
When I buy a candle I get a candle. There's a chance there's awesome inside, but either way I paid for and received a candle. That's the best way to look at it. I suppose this new candle trend isn't as new as we all thought, but everyone I know seems to really enjoy this new treasure hunt.
I guess if my car keys show up in a candles at my house soon then I know my kids have been reading my blog. That or I won a new car! Oh, maybe they should make candles with car keys in them…I'm on it!
This post may contain affiliate links. When you use them, you help support our site at no cost to you. See our disclosure policy for more info. Thanks!